Tuesday, February 24, 2009
Posted by

Amy
at 11:25 AM
3 comments
Wednesday, February 18, 2009
I'm a Harry Potter nerd. Seriously. I told my dad that I'm re-reading the series (for the 4th or 5th time) and annotating this time. I even got little arrow-shaped stickies to post my notes on as I go. He snickered. The smartest man I know, a college professor, actually *snickered* at me. Yeah, I'm a nerd.
I downloaded some wizard rock today. I love
Oliver Boyd and the Remembralls,
so I finally broke down and bought an album. I also love
The Mudbloods,
but I can't find out how to purchase their album. If anyone knows, it would make this nerd very happy :)
I saw a fun idea on Emily Merritt's blog today, and I would like to join in. The first five people to respond to this post will get something made by me! Made with tons of love just for you! Not necessarily a digiscrap product, you might be surprised what you get! Give it a try!
The catch?
You must re -post this on your blog and offer the same to the first 5 people who do the same on your blog. The first 5 people to do so and leave a comment telling me they did win a lovely little treat for themselves! Have Fun!
Cheers!
Posted by

Amy
at 6:20 PM
3 comments
Saturday, February 7, 2009
(note: be sure to read *that's READ, not scroll* ;) all the way to the bottom for a freebie!)
Wow, time flies. Whether you're having fun or not. I must learn how to slow down and enjoy time, or mine will be over before I get the chance!
My planner has been invaluable in keeping track of time. I get so much more done when I can see the whole week laid out in front of me. The greatest feeling is looking at it at the end of the week and seeing all those little checkmarks next to my completed tasks. I promised a free planner to some random winners in my last post (weeks ago, I know!), so these are the comment-leavers I have chosen:
Chris
Melinda
Teresa
Priscilla
That's approximately 10% of the gals who left comments. But because this is so late, I would love for the other 90% (and whoever else actually still reads this blog) to have it 50% off. Just use coupon code
planablog
for the discount. Coupon is good for the rest of the month. Enjoy!
Despite my lack of updates, I have been enjoying Project 365 this year! January is now over, so I have a few photos to share, for posterity's sake.
A sampling from January: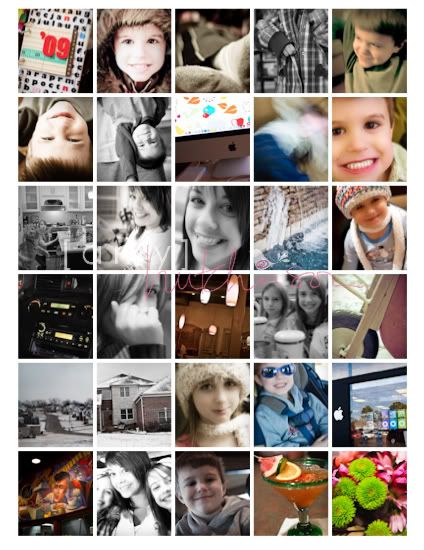 I had several favorites. I just can't resist this little face, especially when he dresses up in his sister's jacket!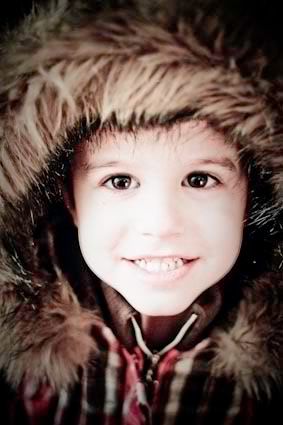 Morgan doesn't usually let me snap many candids of her. She hates her smile, and has to preview each photo before I am "allowed" to keep it. This is one I wouldn't let her see. I love it!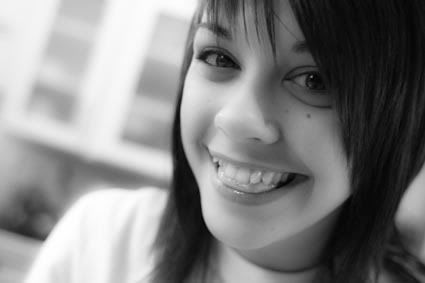 The kids' cousin (once removed, but I won't go there, Kat ;) ) made them each (and me too!) a scarf and hat: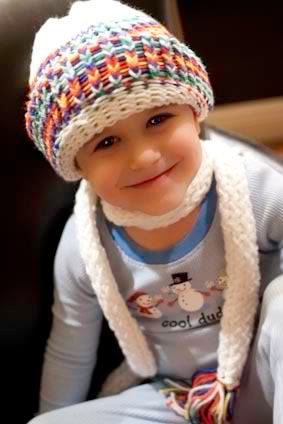 My girls don't often get along, so it's sweet when they pretend, just for the camera!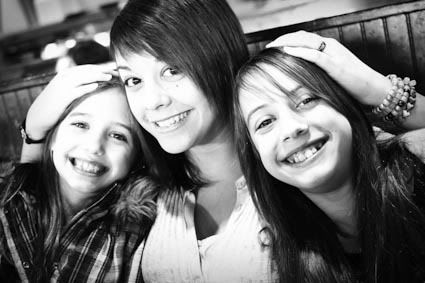 I have a few faves from February so far too(say THAT five times fast... few faves from february, few faves from february, few faves from february...):
My dear friend and I co-hosted a kick-butt Superbowl party. It was such a blast! At the end of the night, I caught Alex sneaking away with all the party favors: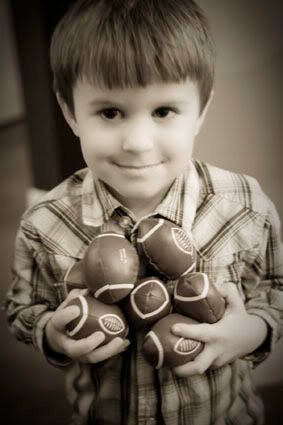 He also loves dress-up as much as his sisters did. Other favorites? Using the remote to "watch five zero" (channel 50 is the Disney channel here) all by himself.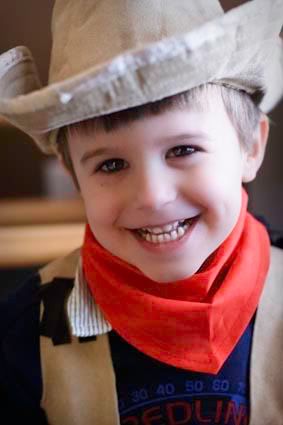 I did some much-needed cleanup in my office (sorry, honey, OUR office) and scrap space. Now the open-shelved closet looks much better: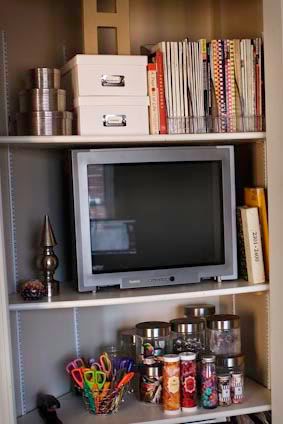 I attacked the china cabinet in the dining room as well: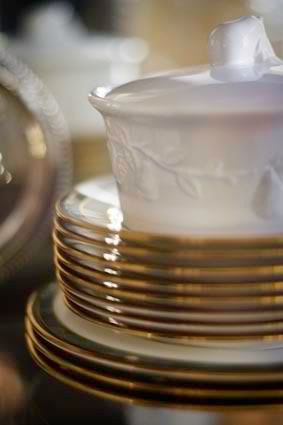 This is my favorite new home decor item: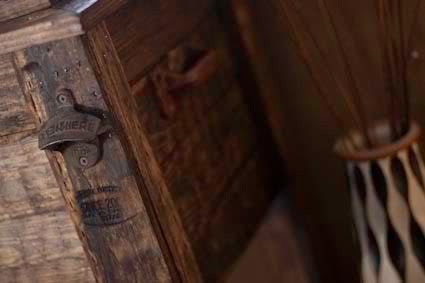 Is that not the coolest cooler you've ever seen? This thing looks old and rustic. It has rusty Texas-style barn stars on the top (I made hubby remove the metal deer skull on the front. *shiver*) and the top is hinged to conceal the ice. It stands on 4 legs and acts as a great sofa table when it's not party time. Keeps ice frozen for 5 days straight. And, yes, that is a bottle opener built right in! Is this thing me or what? I found it at the
local grocery store
of all places, and couldn't resist.
Now that my (I mean our!) office is clean, my creativity is back in full force. I've even been doing a bit of scrapping.
latest layouts
This one was done with my
White Almond Kiss
kit. I'm really in the Valentine's Day mood!
Don't miss my coordinating freebie! You can get it
HERE.
Enjoy!
This one
was done with Crissy's awesome new
Crush kit.
I managed to use Jen's
Darling kit
for a non-Valentine layout. The colors were perfect for my photo!
And here is my Jessie girl in her new hat and scarf. I used my re-vamped
Truly Modly Deeply kit
for this one:
I'm looking forward to a froo-froo, girly, pink, lovey Valentine's Day! Hubby's taking me out, but won't say where (but I have an idea). Here's to love! Cheers!
Posted by

Amy
at 9:54 AM
6 comments