Occasionally, Ed and I get to get away alone together for a day or two. He had a conference in Nashville last week, and I tagged along since it was a free trip ;)
We didn't do much, but it was nice to relax for a few days. We did have an awesome dinner at an awesome restaurant called
Sambuca.
Fabulous food, wonderful atmosphere, and live jazz. I would highly recommend it to anyone in the area.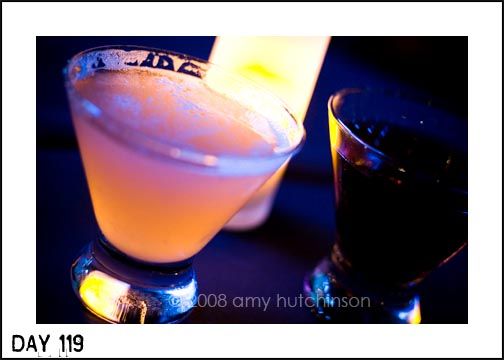 Occasionally, I remember to take my camera with me, even when I'm just taking the eldest to the mall.
Occasionally, you can get called for jury duty, even if you're not registered to vote. I found this out the hard way. The girl sitting next to me in the convention center full of 3,000 potential jurors had the most amazing toenails. That's the most exciting thing I took away from that experience. I'll go back in July. Sigh....
Occasionally, my normally sun-resistant Armenian skin will suffer from an itchy heat rash. Apparently more so when the sun hasn't shown itself in weeks and weeks, then makes a 3 day appearance.
Occasionally, ants will crawl out from underneath my laptop keyboard. That can't be good.
Occasionally, mother birds will feather their nest on top of the pergola attached to your house. We now have 4 baby birds that we can observe close up! Very cool :)
latest layouts
Occasionally, the two oldest girls will go outside with the camera, and leave a wonderful photo on my computer:
Occasionally, the sun actually will come out on a nice Spring day:
Enjoy the occasions! Cheers!