Wow, I guess blog updating has not been high on the priority list! However, now that things are getting a little more organized around here (phew!), posting should be a more regular occurrence from now on.
I love Halloween! In fact, I think I love it more as an adult than I did when I was a kid. I love to start decorating the house with pumpkins, leaves, and other fall items. I also have my little Halloween town (The Spookytown Collection, available at Michaels) that I put up as soon as October hits. I really, really don't like the Christmas villages, but I just ADORE these little Halloween ones for some reason! Maybe because they're funny and playful :) This year we had to add the pub. Well, yeah, I mean it's a BAR :) Don't you love those little drunk skeletons in the front? They rock back and forth!
The kids and I also made some banners (instructions
here
) and hung spooky spider webs all over the house.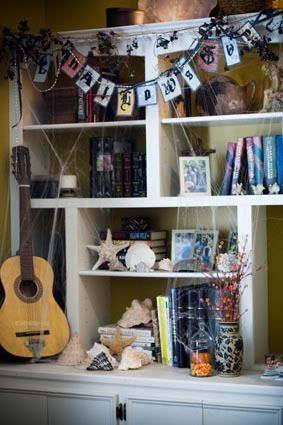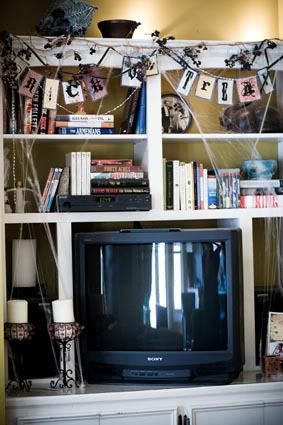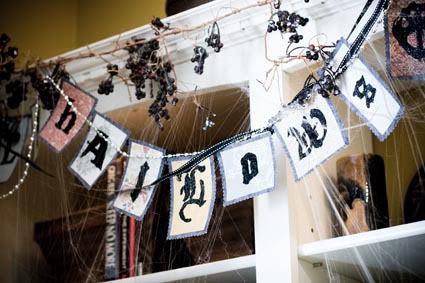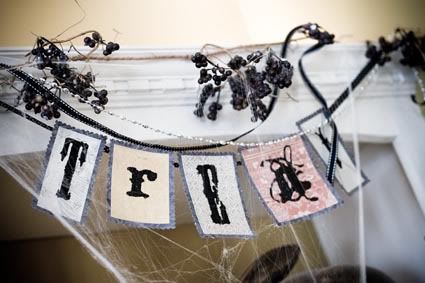 I also printed out some of my skeleton paper (from the
Mysterious Melancholy
kit) and pasted them on to little mini canvases: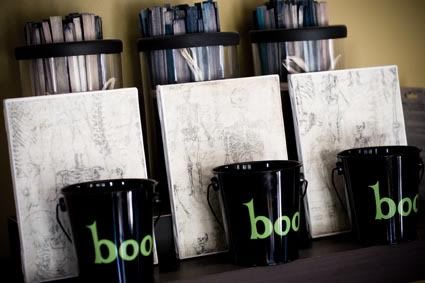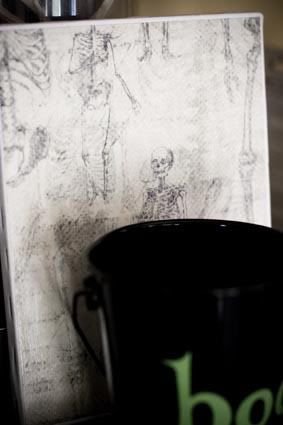 So everything is set for trick-or-treating tonight! I even have a CD of spooky sounds that I play while kids are coming to the door! Alex has decided to be a cowboy this year. Helen will be a mummy, and Jessie will be Scarlet O'Hara. Morgan opted for Alice in Wonderland (I let her dress up, but I think 15 is a bit old for trick-or-treating). I can't wait to take photos!
I have plenty more pictures to share, but I think this post is long enough! Next time :)
shoppe talk
Our DigiScrap Day festivities are going on all weekend over at
After Five Designs.
Lots of new products, and everything's on sale! I have two new glittery kits, there's a new lottery ticket, and we have added another designer! Come check it out :) Oh, and be sure to stop back by this ole blog tomorrow, as there might be an extra goody to pick up ;)
Also,
ScrapBlog,
in partnership with Digital Scrapbooking Magazine, has created a challenge just for DSD! The theme is centered around "Scrapbook Your Holiday Greeting," because it is a timely project and one that is simple enough for paper scrapbookers to jump in. The prize is 50 prints of your own customized holiday greetings! So be sure to stop by there to participate.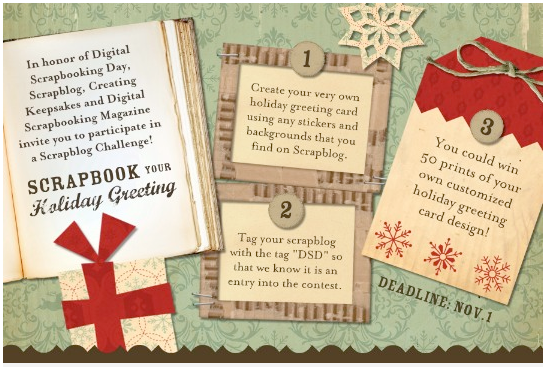 Here's to Halloween! Cheers!