Of school. Of running. Of a new schedule.
It was a lonely day for me and Alex today. We had the house all to ourselves for the first time in 3 months. But wouldn't you know it - the two little ones left their packed lunches on the kitchen counter! It never matters how hard you try to prepare.
We recently went shopping for the girls' back-to-school outfits, thanks to Grandma! I was very pleased with what they picked out (always a challenge when it comes to Morgan):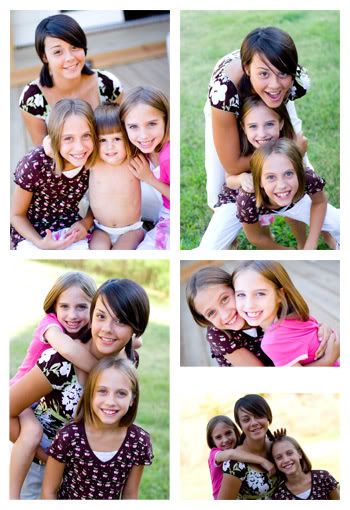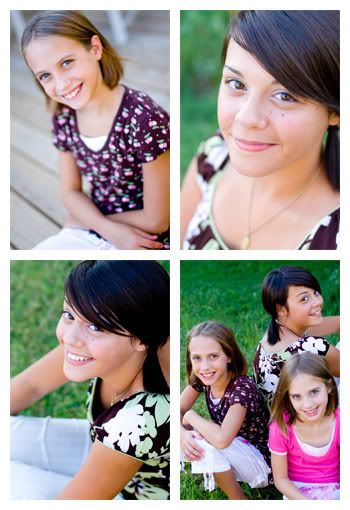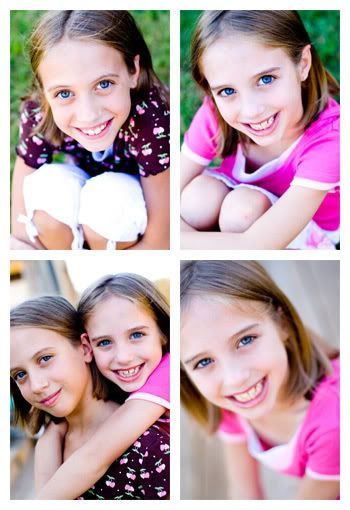 So...running. Yeah. It's hot! 90 something degrees at 7:00 this morning - ouch! But I'm determined to stick with it. A good way to wake up in the morning before the girls have to catch the bus.
Oh! An interesting story...
Hubby and I were in Wal-Mart yesterday grabbing a few last-minute school supplies. We were milling about in the back of the store, weaving in and out of other proscratinate parents. As we passed one of the emergency exits and made our way around a nondescript "dad," the man suddenly grabbed a big box out of his cart and ran out the door. Alarms sounded as we realized that the man had just stolen a computer! OMG! Seriously, just ran out of the door with a still-in-the box PC (Yes, honey, I am STILL upset about this!). I know this thing must happen several times on a daily basis, but not usually right in front of me! I wanted to run after him and tackle the bast@rd! Geez!
latest layout
Check out the brand-new
LilyPad Blog!
They're starting it off with a super cool scrap-the-website-colors challenge! Here's the layout I was inspired to create: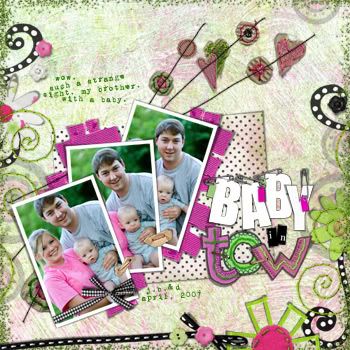 Cheers! (and stay away from computer-thieving maniacs!