such is life
Ah....life is good. Busy, but good. It seems that every year as the kids get older, there's just more and more things we have to do. Guitar lessons on Monday. Dance on Tuesday. Dance and choir practice on Thursday. Dentist appointments, hair appointments, doctor appointments, orthodontist appointments. Plus time in between for homework, dinner, grocery shopping. Must. find. way. to. get. organized. Housecleaning has never been a priority of mine! LOL
The temperatures are starting to drop here just a bit. The light is starting to take on that autumnal cast. I love autumn, but I will miss the summer, my favorite season. Thankfully, it's still hot enough to enjoy the new pool! One of our favorite times to swim is at night, though. We all take an hour out of our schedules to get out there as a whole family and splash around. I'm sure our neighbors love the noise!
We have color changing LED lights in the pool that just look SO cool at night! It has 12 different programs we can set. We like the one that slowly goes through all the colors. I took this photo of Helen at night, using my timer. I just set it on the patio table and let it take a photo on a slow shutter speed:
I also managed to catch some of the other colors: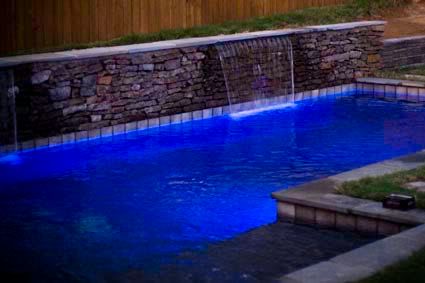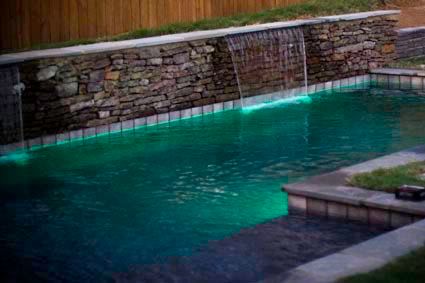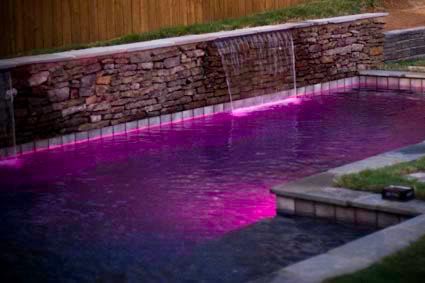 We hope to have a few more weeks of swimming left. I will miss the pool, but I am excited to start decorating for Halloween!
Alex was invited to his first birthday party! A friend of mine has 3 boys, 2 of which are close to Alex's age (2 and 5). When the middle one turned 5 last week, Alex got to go roast hot dogs and make s'mores. He's still a bit shy, so we take advantage of all the social occasions we can! Here are the 3 younger boys on the couch after a day of swimming:
Ed and his dad have been building a gazebo over the patio in the back. It will act as our own kind of "pool house." I call it the "pagoda," 'cuz I'm weird like that, and I like to have my own little names :p (also, it looked like a pagoda when they built the frame, so their is logic behind my craziness). I'll be sure to take an after photo when we get the bluestone laid on the patio. In the meantime, here's an interesting one I caught of Ed (doesn't he have the sexiest legs???):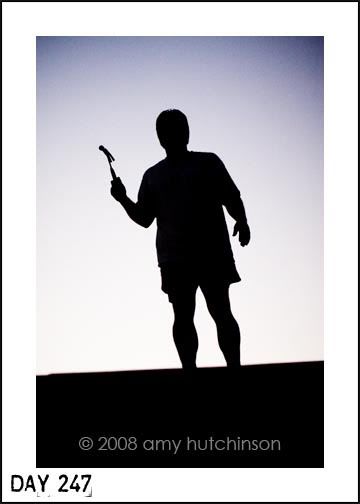 While they worked, I blew bubbles with Alex. Caught this gem. My favorite photo to date, I think. Well, maybe.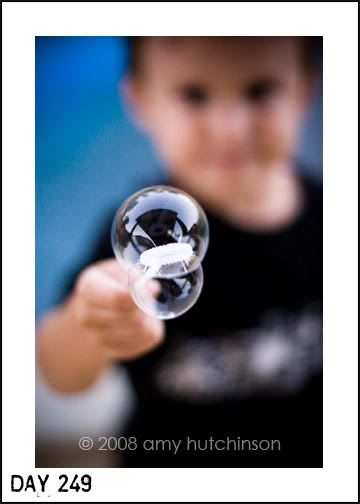 Cooler weather always makes me want to go work in the garden. I'm getting my list of autumn garden chores together for a free weekend. Hopefully before winter! I noticed I had a water lily in the pond the other day:
Lots of cleaning up, dividing, and moving to do out there.
That pretty much catches up all the life stuff lately. Now, on to bigger news!
shoppe talk
ah! Designs is upgrading! I'm being joined by some awesome new designers at our new home: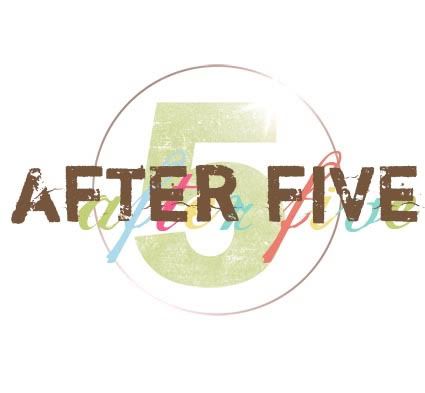 Our grand opening celebrations will be starting REAL soon, so stay tuned for details. Be sure to sign up for the newsletter to get the latest news in your inbox, and bookmark the blog where we will soon be showing some sneak peeks! We are all very excited, and we can't wait.
It's after 5. No more work. It's playtime!
Cheers!