such is life
It's way past time for a change! What do you think? Better, huh? It's so nice to change things up once in awhile.
Thank you for all the birthday wishes! We had a great one! Alex is finally at the age where he understands birthdays. For weeks now he's been watching TV and saying "I want that for my birthday!" at every toy commercial he saw. Too cute. He ended up with these faves:
And here's the big boy on his big day: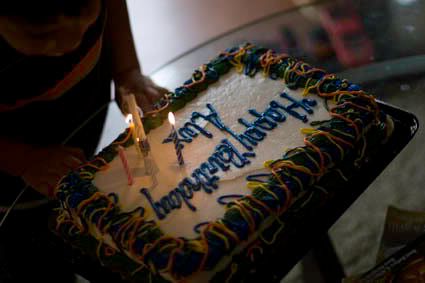 i got some fun toys too!
The kids have been playing this more than I have:
I've been wanting to try this one!
This was something I spotted while in Florida, at Anna Maria Island. My parents were sneaky and picked it up for my birthday!
shoppe talk
We have some very interesting things going on over at
After Five Designs,
now that we're open!
We have a storewide sale, a chance to win my entire store, plus more things coming this week! Check out the
blog
this week for some wonderful freebies!
Hope to see you during our week-long celebrations!
Cheers!