May is almost over. Thank goodness! I am looking forward to June! Why does the summer feel like it's almost over, and it hasn't even begun yet? My black-eyed Susans are getting ready to bloom, and that always reminds me of fall. My girls have only been home from school for a week, and I'm already thinking of all the shopping we will have to do to get ready for next year. Maybe that's it....I'm looking forward to August when they will be going back! LOL Actually, they have been real good so far. Except for helping around the house. I CANNOT get them to pick up after themselves! Anyone have any pointers? Something has to give around here! When's a gal supposed to scrap if she always has to clean?
I did finish up my hybrid stuff for
ScrapGypsies
today. This month was really fun, and I can't wait to show you what I did! Look for that soon after the 1st. I picked up this bad boy with my Hobby Lobby 40% off coupon to help me out with my hybrid stuff: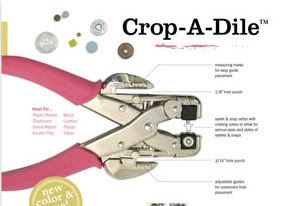 I love girly tools!
*latest layout: My Idols*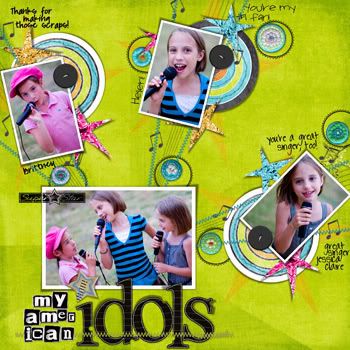 I did this layout for the weekly
Inspiration Challenge
at the Sweet Shoppe. With all the series finales going on, I thought it would be fun to do a TV-inspired layout. I have been quite faithful to American Idol (although this season was quite disappointing), so I scrapped my own little American Idols.
It just so happens that after I decided on the inpiration, and started work on my layout, my girls and a friend decided (of their own accord!) to have an impromtu outdoor concert! How lucky was that? Of course I grabbed my camera and ran outside. I promise - these are not staged photos! Not my best layout, but I was very happy with the photos, and that Rockstar kit was too much fun to work with!
Life is an adventure. Scrap it!
Cheers!