The holidays are over, and I am sad :( Why is it that by the time I am ready to sit down and enjoy Christmas, it's over? I complained earlier about stores putting out Christmas merchandise way too early. Well, they also get rid of it way to early. It's the same in our own neighborhood. No more lights on houses. Christmas trees taken down the day after Christmas. It's sad. Christmas lasts for 12 days!! I always leave my decorations up until the Epiphany, usually the last ones in the neighborhood to take them down. I don't care. I love the way my house looks and feels during Christmas, and I want to enjoy it as long as possible!
Everyone here had a fabulous holiday! We now officially have way too many toys in the house. Some of the new favorites include:
These for the little girls (pink for Jessie, black for Helen):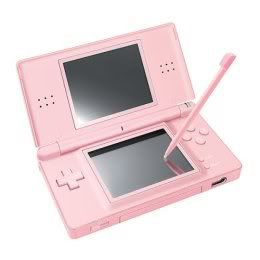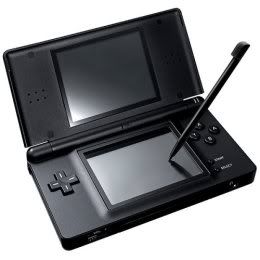 An iPod for the oldest boy and girl:
Morgan got this one: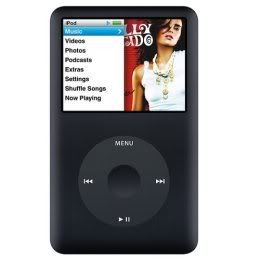 And DH got this one: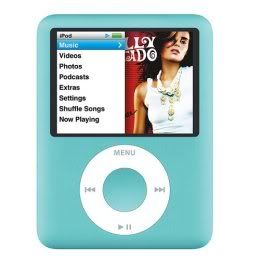 Our family now owns every single new generation iPod! My dad has the iPhone, I have the iPod touch, Morgan has the Classic, and Ed the nano. Apple should pay us endorsement fees ;)
Speaking of iPods, my favorite new accessory for my touch:
WooHoo! I can now listen to my iPod at night. This baby automatically sleeps my iPod, and I can wake to any playlist I want.
Alex got just about every single toy they make with this logo: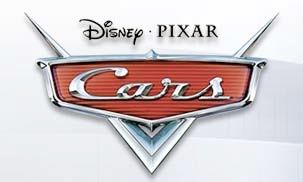 Seriously. I'm not kidding.
But I have to say, Santa knows our family quite well. He brought the best present of the season to the whole family:

This thing is SO MUCH FUN!!!! I knew DH and the kids would enjoy this, and of course DD#1 is a pro already, but I can't believe how much I have enjoyed it as well! We have entire family showdowns. It's so addicting. Even Grandpa got in on the fun!
All in all, it was a wonderful holiday, and a wonderful year. I'm looking forward to making 2008 even better! Cheers!