this is the life!
We've been swimming for almost a week now! Last Thursday, they plastered the pool and filled it up. It took 13 hours to fill. Of course, we couldn't make the kids wait that long. We let them get in when it was about half full and splash around a bit. They were in it all day, even though the water was cold!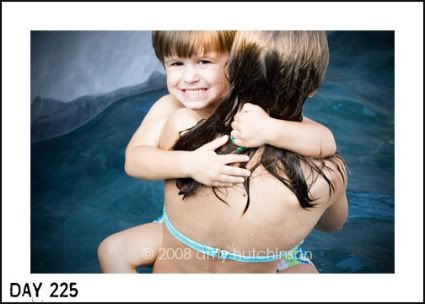 Friday, they came back to turn on the pumps and put in all the chemicals. We will have salt water, but they can't put salt in it for another 2 weeks because it will leach minerals out of the new plaster. So we're just doing icky chlorine right now. It was so good to finally get to see those waterfalls! Excuse our mess. We're still putting down sod and still have to cover the concrete patio with bluestone.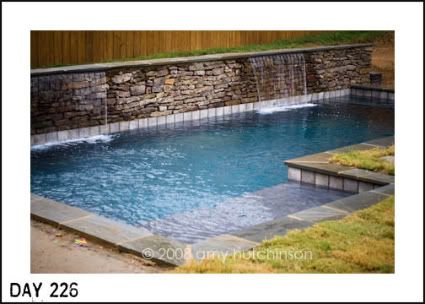 Saturday, Jessie got to celebrate her birthday with a pool party! She turned 9, and we had a house full! Our amount of company has tripled lately. Think it's all those kids wanting to swim? ;)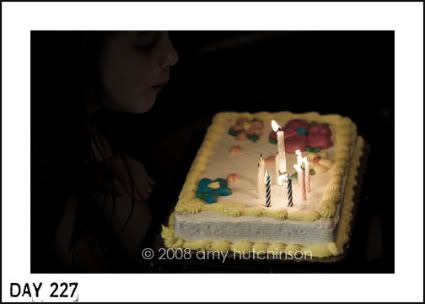 I think Alex has been enjoying the water the most. This really surprised me! When we took him to Florida, we had to drag him into the pool kicking and screaming. I guess the shock therapy worked. He just paddles around in his car-shaped float practically all day long. I'm so glad we have the water lounge! It's a 4'x8' area that's only one step deep. Perfect for sunbathing, and for Alex to splash around in.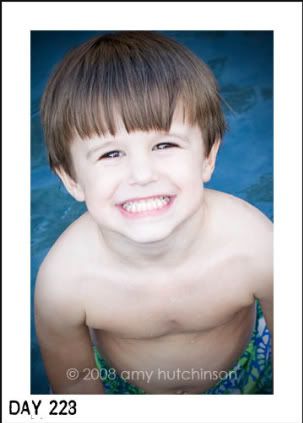 Here's Jessie and a friend from down the street: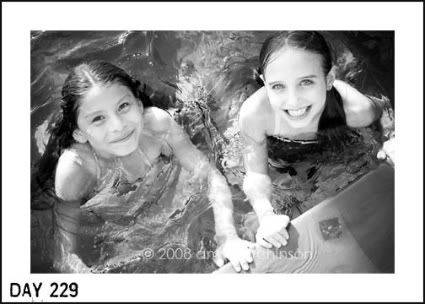 And a close up of one of the waterfalls: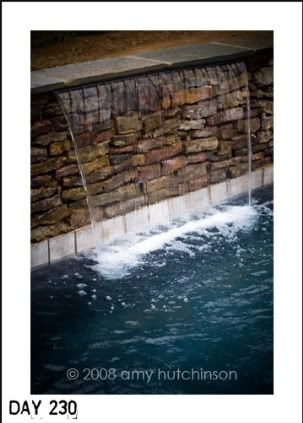 Naturally, as soon as we get water in the pool, it rains for 3 solid days. Grrr..... No rain for two months. Put water in the pool, and we get hit with thunderstorms! Oh well. Murphy's Law, I suppose.
latest layout
If you get
Memory Makers Magazine,
check out page 12 of the Sept/Oct issue! See? I've been scrapping! Just not publicly. I've been doing a lot more personal layouts lately, and submitting some of them. One finally got picked up for this issue! Wahoo! I'm sharing this month with my good friend
Amy,
so it's a great issue :)
Short post today. Got lots of good stuff to work on! I'll be sharing soon! Here's to swimming in August :) Cheers!