such is life
Yeah, yeah, I know, I know. It's been almost a month since my last post. Yikes! Time really does fly. I have lots of good excuses, and I intend to explain them as quickly (and interestingly!) as possible, since SOMEONE (I won't mention names... *ahem*Amy*ahem*) thinks I need to update :D
Pool Progress:

Lots of stuff has been happening with the pool! I think it's real close to being done now. My backyard looks like a blasting zone right now, but I'm so pleased with how everything is coming along!

July 15: Shooting gunite: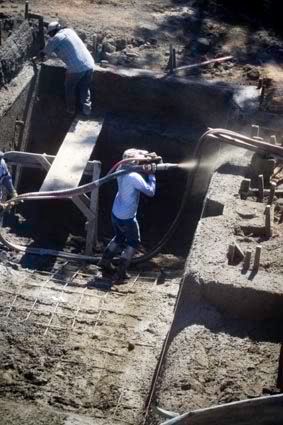 Finished gunite: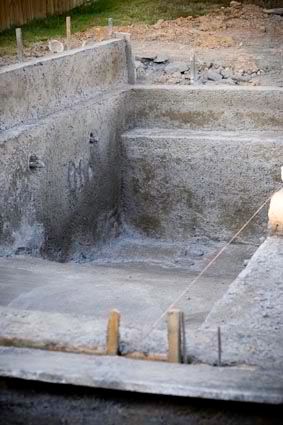 From another angle: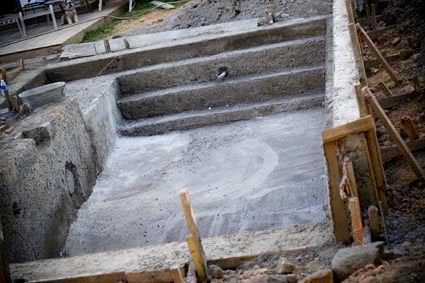 July 25: Tile Installed: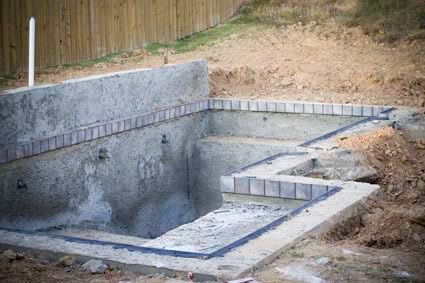 July 28: Begin Stacked Stone Wall: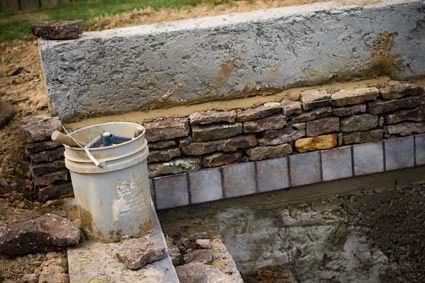 July 30: Finish Stacked Stone Wall, Install 2 Sheer Descent Waterfalls, and Capped with Bluestone: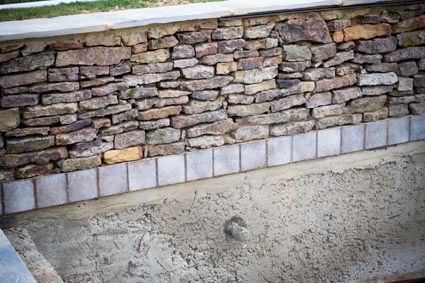 July 31: Install Bluestone Coping: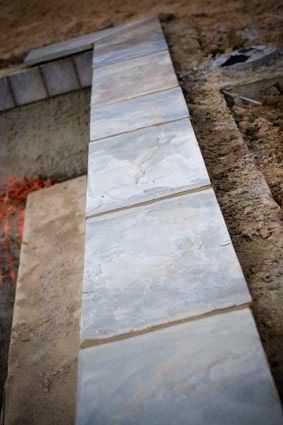 After Completed Wall and Coping: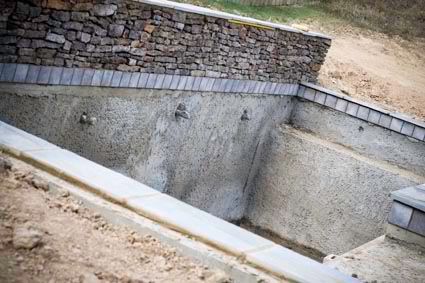 I am just thrilled! It is gorgeous so far. The tile, stacked stone, and bluestone all go together SO well. We put up huge, 120 year-old salvaged beams for the posts of the gazebo this weekend, and today, they started digging the patio. The patio and plaster are pretty much all that's left. Hopefully we'll be swimming real soon!

And just for fun, here are some fun photos of Jessie posing in the pool in her new bathing suit ;)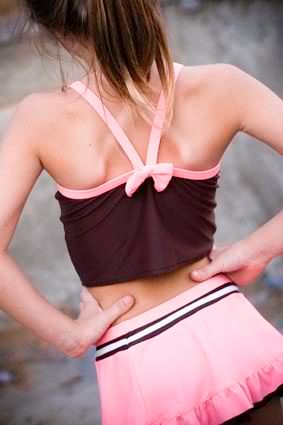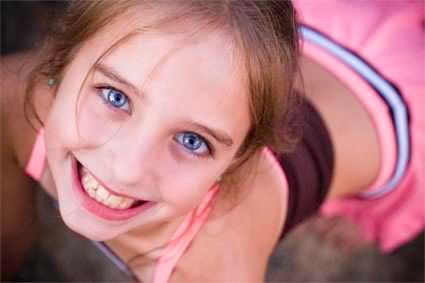 New Stove:
A couple weeks ago, the control panel went out on my stove. Even though the stove and oven are gas, the oven won't turn on without the control panel. Rather than spend a couple hundred to fix a stove that I wasn't all too happy with, I decided to splurge a bit and get one I loved, the
Electrolux Dual-Fuel Built-in Range.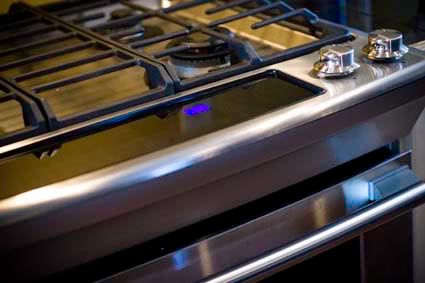 It's gorgeous, oh-so-cool, and cooks FABULOUSLY! I went all out for my first meal on it and made
Tortilla Crusted Pork
(this turned out soooo good!), along with the homemade
Pico de Gallo
and
Tomatillo Salsa:
Cheesy Potato Casserole,
garlic bread, and Texas cake, which I can't share here because it's a secret family recipe ;) Yum!
Fun & Games
Are we the last people on the planet to get one of these?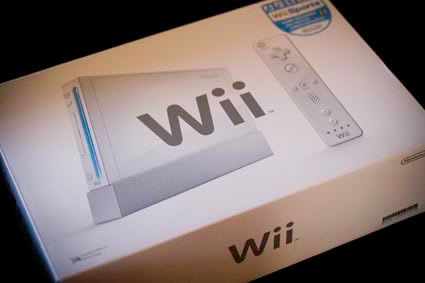 We have been having sooo much fun on this thing! Even little 3-yr old Alex is a pro at bowling! I can't wait to get my hands on a copy of Mario Kart :)
I think that sums up the last few weeks. I'll try to pop in more often with updates!
shoppe talk
I've finally gotten my WST products moved over to my shoppe, so be sure to
grab them here
if you've been looking for them! I have a ton of new and exciting things happening behind the scenes, and I'll share those as I am able to. In the meantime, be sure to run over to
ScrapArtist
and check out the guest designer of the month! Yup, me!!! We got together for a beautiful collab, and I plan to have some exclusive product over there soon as well.
latest layouts
Here are the rest of my Prima projects for last month. I got to play with the new CHA releases, and it is some fun stuff!!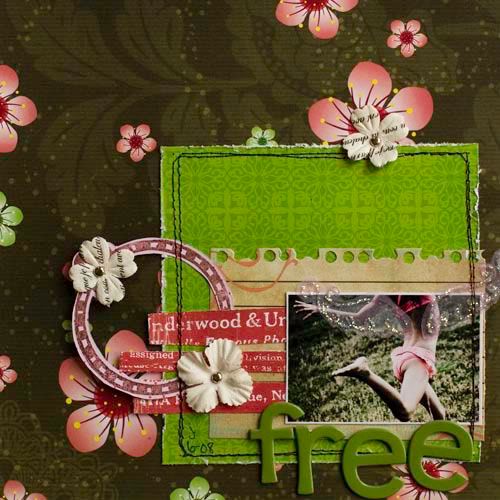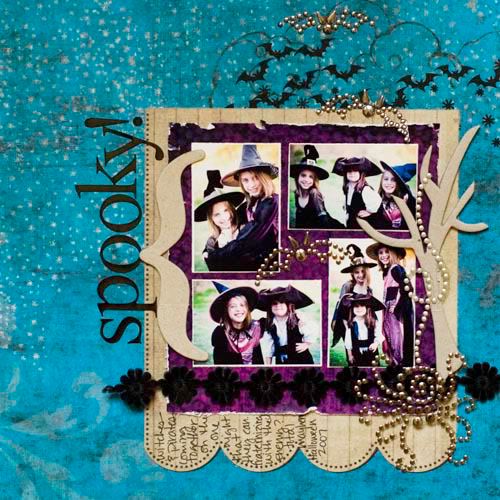 Here's to swimming, cooking, and playing!! Cheers!!!!