I got the chance to marry my best friend, my confidant, and my husband all over again yesterday. The morning show on one of our local radio stations,
Q 107.5
was having a contest and asking for the best love stories. They would marry the winners at a party that would be aired on the show. I had wanted to renew our vows at our 10 year anniversary, but we missed the chance. I thought this contest would be worth a shot, so I sent in our story, and we were one of the couples chosen! They provided everything - cake, champagne, flowers, even garters. So yesterday, for four hours, we partied with
Karson & Kennedy
and 5 other couples. Elvis even officiated. Hey, it's Memphis! It was such a blast! And this time,
I
got to propose! (Oh, and I had the best shoes by far!)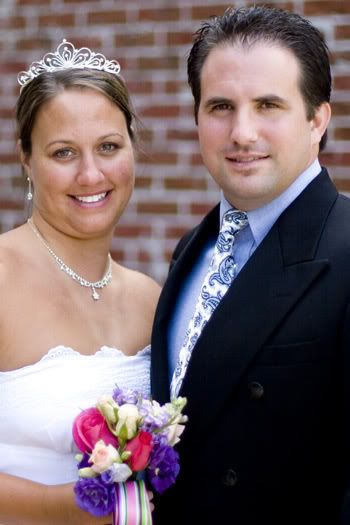 I love you, honey, and I'll marry you over and over!
Cheers!