A few weeks ago, Penguin Publishing contacted me and asked me if I would be interested in reviewing a new book, based around scrapbooking. A free book, with scrapbooking involved? Heck yeah, I was interested! Especially when I read that one of the characters in the book had 4 children, as I do. The book is called "A Page Out of Life," and I just finished it last night.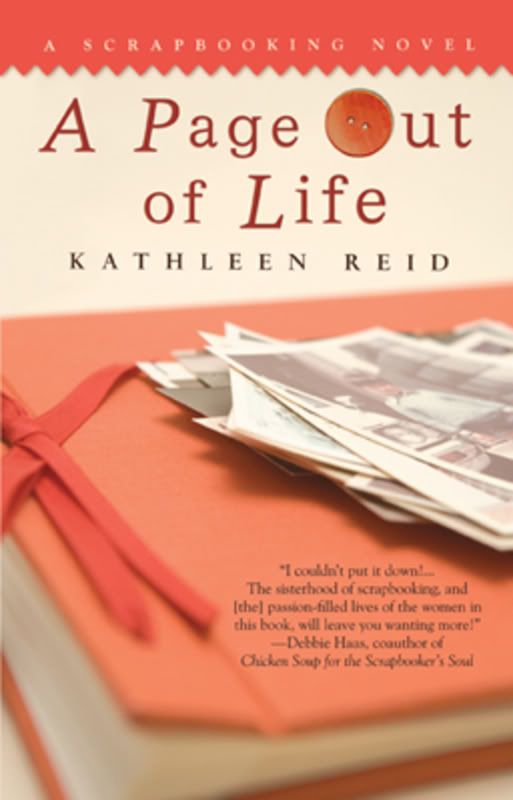 Even better? The nice people at Penguin sent me 4 copies, so I have 3 to give away! If you would like a copy, leave a comment here for me, and I will draw 3 random winners to receive a *free* copy of this book, so that you can judge it for yourselves!
So, here's what I thought. While the book is called "A Page Out of Life," there was actually very little scrapbooking in the plot. The story was based around a group of women who met weekly for a scrapping get-together. Each chapter was titled after the character it revolved around, and each woman had their own interesting story. There was plenty of drama, including an almost-affair, an impending divorce, and a secret that involved two of the friends. The author was obviously intelligent and well-informed on some of the economical, political, and educational issues in the book, but the writing style wasn't always to my liking. I thought a bit of it was unrealistic (but, hey, that's why we read, right?), and the characters sometimes spoke a bit too correctly. My favorite part? The way the group of women really came together and supported each other when it really mattered. My favorite part of scrapbooking is the (usually) warm and caring community, and how we can all join forces when someone is in trouble. That was certainly well-represented in this book. The storyline was pretty intense toward the end, and I stayed up late to finish it. It was an easy read, and a great way to relax before bed.
Speaking of free.....
a popular Brazilian scrap-related blog
is having an anniversary celebration! They are giving away a huge collaboration kit that I contributed to, along with Gina Miller, Kate Hadfield, Lili, and a few of their own designers!
The kit is centered around Valentine's Day, which is this month in that part of the world. Be sure to
stop by their site!
All you have to do to get the free goodies is participate in their challenge: scrap a page with a "celebration" theme, and leave a link to it in their comments. Voila! Free kit!
more camping photos
I've finished editing all my camping photos, and thought I would share a few more of my favorites.
My uber-cute nephew. I was so lucky to catch this look!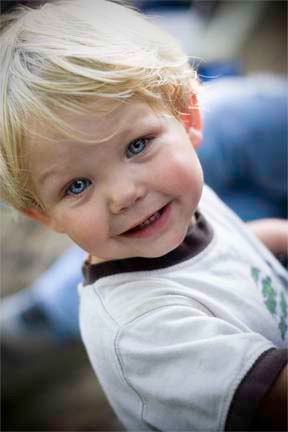 Jessie and Alex playing "horsie" on the curb: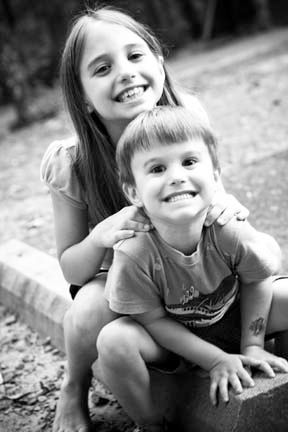 The view at the beginning of the Cedar Falls Trail. There was a beautiful waterfall at the end, and yes, it's at the bottom of that valley there. The way down was quite steep but fun! And worth it!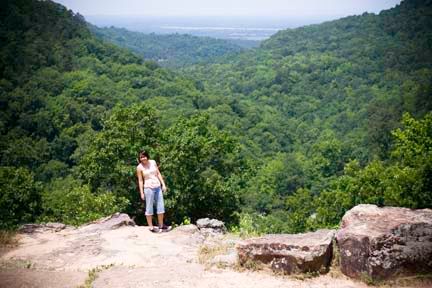 Stopping along the trail for a rest: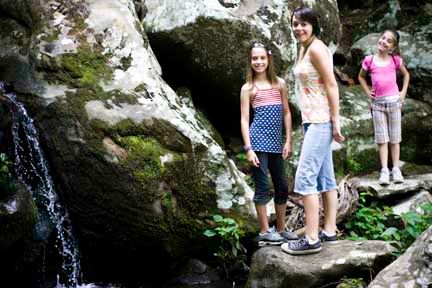 The falls spilled into the huge pool. It was gorgeous.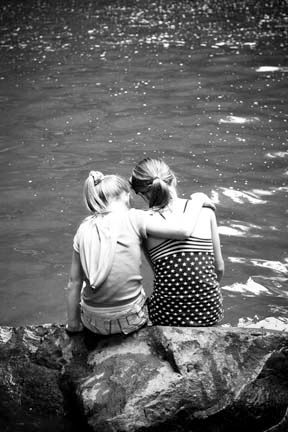 We had a spring running through our campsite, and the kids loved to go wading in it: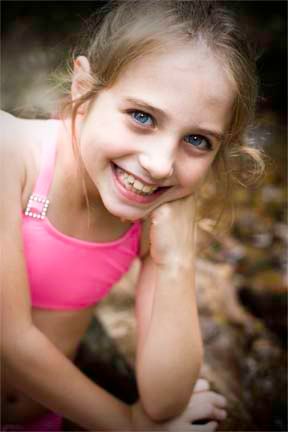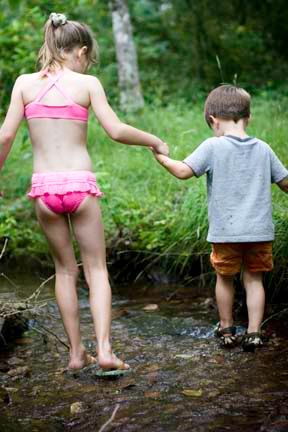 Photo opps at the Bear Caves: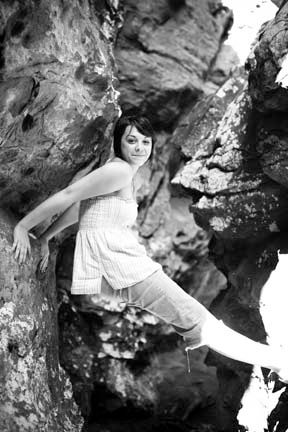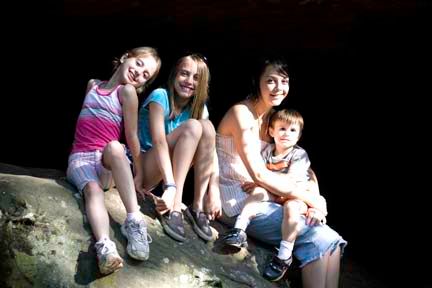 And, of course, I've already started scrapping them!
latest layout
Here's to the free things in life! Cheers!