I was born on the 16th. 3 of my four children were born on the 16th. Today is the 16th. A very lucky day: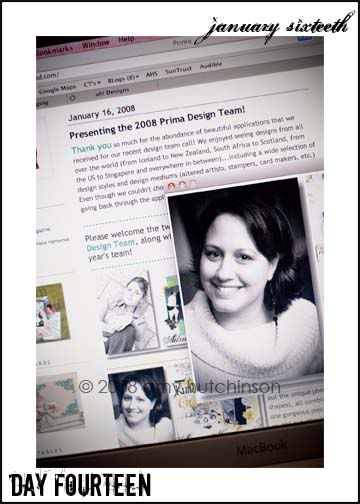 I was invited to be part of the
Prima
2008 design team! I'm so excited, and just LOOK at that list of talented gals I'll be working with! I can't wait to get started.
This year is only 16 days old, and it's already shaping up to be a wondermous year! I've stuck to all my goals so far. A picture a day. Workouts 5-6 times a week. Healthy eating. A better schedule. I have lots of new opportunities and adventures coming up. Life is good!
Another thing that's good? A potty-trained child!!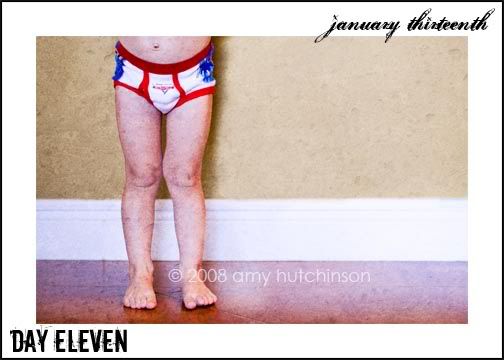 We took a couple months off, then I decided to try it again. 4 whole days, and not a single accident!! Not even at night. Practically zero effort on my part. Ladies and gentlemen, I have bought my last package of diapers EVER!!
PawPaw and Uh-Uh (the in-laws) came for a little visit this past weekend. My parents will be visiting this weekend. Never a dull day, folks!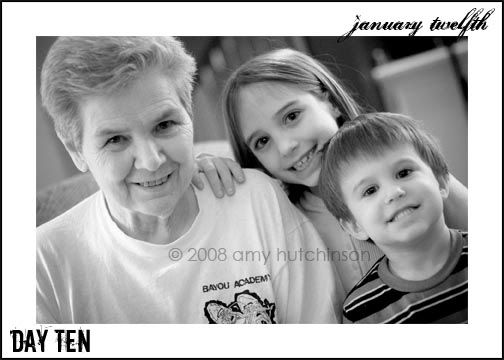 I have really been in the heart mood lately. This is strange for more than one reason. First, it's not even February yet. Second, I don't like hearts! They're too "cute." First pink, now hearts! What is the world coming to? We went to Target the other day, and I totally splurged in the Dollar Spot: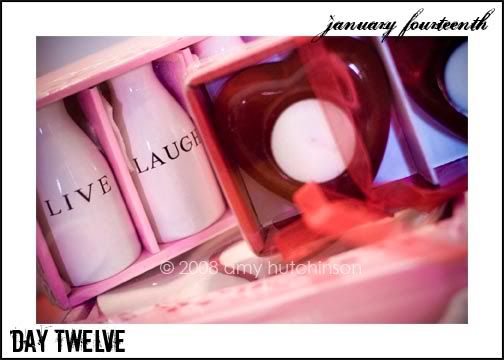 I have no idea how I will use this stuff, but I WILL use it! Hubby keeps giving me the "sideways look" everytime I introduce more pink into the house. It just makes me feel good! Like this: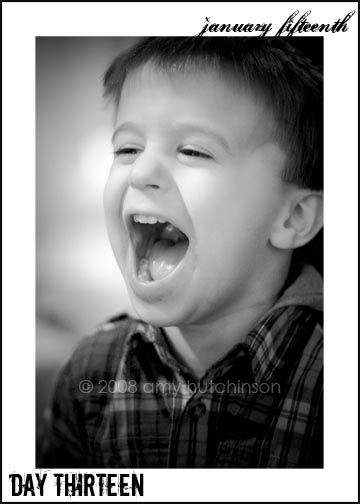 Heehee.
latest layouts
I've been on a roll lately!
And, gee, look.....hearts all over both of them! *giggle*
Here's to hearts! Cheers!