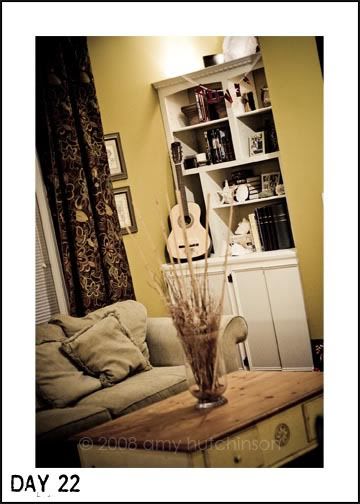 Excuse me while I celebrate! It happens so seldom! Really, only the downstairs is clean. I will clean the upstairs tomorrow. At least all the living quarters look good (note sparkly "love" banners above shelves). We have some friends coming up from our hometown this weekend who have never seen our house, so I want it to be presentable. And as part of my ORDER campaign for 2008, I am really going to strive to keep it this way! It's so difficult to keep it straightened when all the bedrooms are upstairs. The kids like to play where the family is hanging out, so they bring all their toys downstairs. Then, naturally, they just stay there. It's a neverending cycle. Am I the only one who hates to clean? Some people are brilliant at it - but I suck. Badly.
My kit is in the store now, a whole hour early. I was in the scrapping mood earlier, so I created this with it:
Here's to clean spaces! Cheers!