Five days later, and Project 363 is still a go! That's more than I can say for my exercise resolution.
Friday was a lazy day. The kids' last day of real vacation.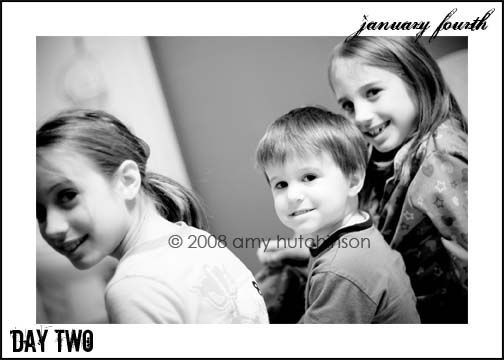 Saturday was equally lazy. Saturdays are family days, as illustrated by this Daddy sandwich:
Sunday required a trip to the grocery store for healthy foods and a purge of all leftover holiday food from the fridge: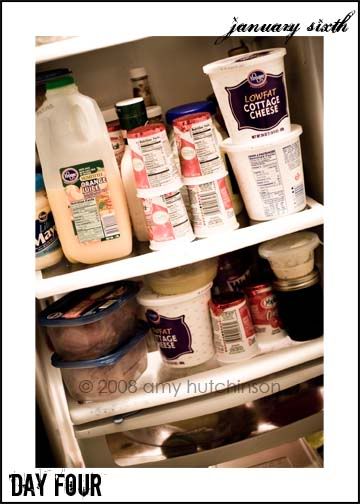 Monday means back to our regularly scheduled routine. Work for me. School for kids, which means bath and bed earlier than they would like (photo overlay by Emily Meritt).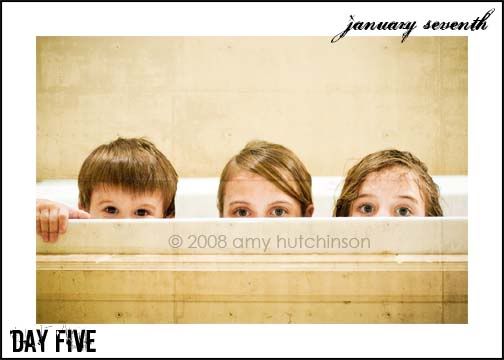 Here's to balance. Cheers!