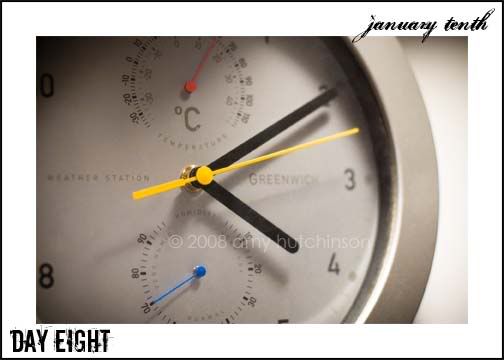 This is my photo for yesterday. Technically, I suppose it's really for today, since that is 4:10 A.M! But we're going to cheat and call it yesterday's. I was up way too late last night designing, and putting items in the store. But when I'm on a roll, I can't risk losing the mojo! Luckily, Alex sleeps late, so I managed a few hours of sleep.
My new best friend was mean to me yesterday (see previous post). I was sore from the day before, so running took a lot more effort. Today won't be fun either. And don't worry, I told hubby about the renovation plans, and he's all on board! Even has some ideas of his own :)
I've already taken my photo for today. We are being extremely lazy today, and Alex wanted me to take a picture of his feet as he was laying next to me. This photo was actually his idea! Does he have potential or what?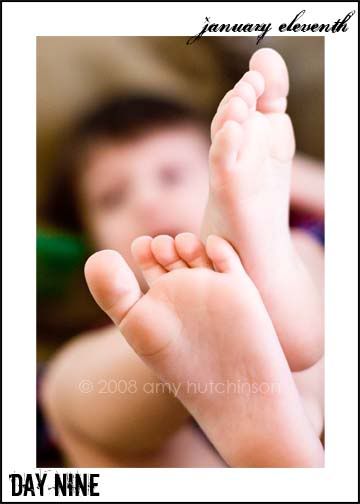 There are quite a few new items in the
shoppe
today. I'm doing some cleanup and getting rid of some things, and bringing in lots of new things. I also have a sale right now that will give you $5 off a $15 or more purchase! Use it to get my latest kit free: